Business People Ltd will help you get the best out of your people through practical HR solutions
Service Overview
Specialist areas of human resource management services include:
Practical HR management services and solutions to meet business objectives.
Organisation Reviews
Organisation Design
Talent Management
Outplacement Services
Generalist HR support
Coaching
Performance Management
Career Coaching
Recruitment
Strategic HR advice and support
Testimonial

"Robyn listens. She has helped me work through ideas and challenges to achieve a path which is my own.
Robyn's integrity and execution is rock solid and I have no hesitation in recommending her professional services to other organisations."

Fraser Whineray
GM Operations | Mighty River Power
Our Services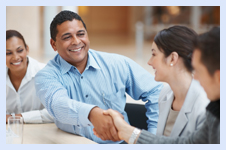 You know that it is your people, above anything else, that makes your business unique. This is reflected in the way they feel about working for you and their performance is reflected in their motivation and commitment to your organisation. Business People Ltd will help you get the best out of your people through practical HR solutions.
Change Management Specialist
Working in partnership with senior executive teams to redesign organisational structure, roles and responsibilities that align with the new organisation objectives. Examples: Brookfields Lawyers, ACP Media, Turners Auctions, University of Auckland
Coaching and Mentoring
Partnering with senior executives down to first line managers in particular, HR practitioners, bringing experience and expertise to help simplify and speed up transition plan design and implementation. Examples: Brookfields Lawyers, Turners Auctions, Tatua Diary Co-Op, MRP, DairyNZ, Multichem Ltd, Redhoney Cosmetics, Mercy Hospice Auckland, Mondiale. Plus general line management coaching. Examples: JnJ, Sharp, Crystal Solutions, MightyRiverPower (MRP), Catholic Diocese of Auckland

Implement Best Practice HR Solutions
Introducing into organisations simple and logical frameworks which enhance the performance not only to the employee but also the business. Some trusted HR frameworks include Performance Management Systems, Talent Review and Succession Planning tools, Remuneration/Reward models, and Recruitment i.e. from job brief to new employee starting. Examples: MRP, ACP Media, DairyNZ, Tatua Dairy Co-Op, Mondiale, Turners Auctions, Multichem Ltd, Oraltec Ltd, HiFX Ltd, Mercy Hospice Auckland, SealyNZ
Organisational Re Design:
Guide through an organisational design methodology and change management process that will:
Review current organisation for gaps
Design and align organisational structure to business requirements
Minimise the impact of change on people and business
Work with other disciplines within the business to ensure processes are changed to support the future state aspirations
Ensure that the best talent possible is placed into appropriate positions
Organisational Capability Building
Capability building is viewed as the integration of:

Recruitment – obtaining the most appropriate skills for the role and organisation
Build Retention strategies
Career Development, Talent Management and Succession Planning frameworks
Ongoing Coaching support as required
Organisational Performance
Assistance is given to design a performance management framework which includes:

Key Performance Indicators i.e. measures
Performance Appraisal process
Policy changes, recommendations
Rewards, recognition and remuneration framework
Ongoing coaching of managers as required
HR Framework
With extensive HR strategic and operational experience, the approach will be from a business partner perspective. Complement any existing HR functionality by providing operational and strategic support specifically in the areas of :

Management of Change
HR Strategic Planning
Developing HR competencies tools and techniques
Recruitment
HR structure and support
Policy and procedures framework